V-neck pullovers for men and women
V-neck pullovers for men and women – Always a good idea!
Alongside the crew neck, the V-neck is a true classic that can be worn by women and men. The possibilities are diverse and the combinations almost endless. The V-neck pullover is a fashion-basic and therefor essential for every well-organised closet. Wearing it over a dress shirt or a blouse, it creates an open and effortless impression. Casual, but not too informal, this neckline is suited for the office and provides flexibility and freedom of movement. Wear it on the way to the office or in a meeting, to play tennis and golf or to dine in the Italian restaurant around the corner.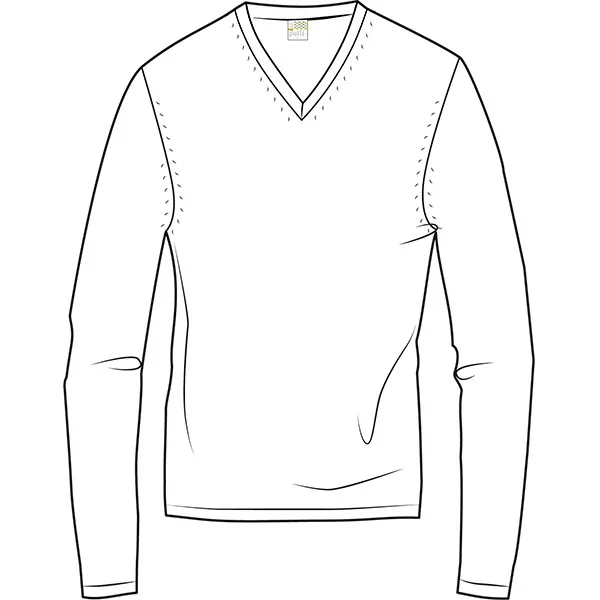 Perfectly dressed? It's a breeze with the wool qualities of my pulli
The sense of being perfectly dressed is a breeze with a pullover from my pulli! In spring and summer, made of pure mako cotton or a cotton-acrylic blen, the V-neck pullover is a real all-rounder. When the days start to get cooler and the sun goes down earlier, you can also choose a V-neck pullover made of the finest merino wool or a merino blend. My pulli offers V-neck pullovers for women and men not only in cotton and wool, but also in cashmere. Experts particularly appreciate the flowing, light and pleasant warming of pure cashmere.
Learn more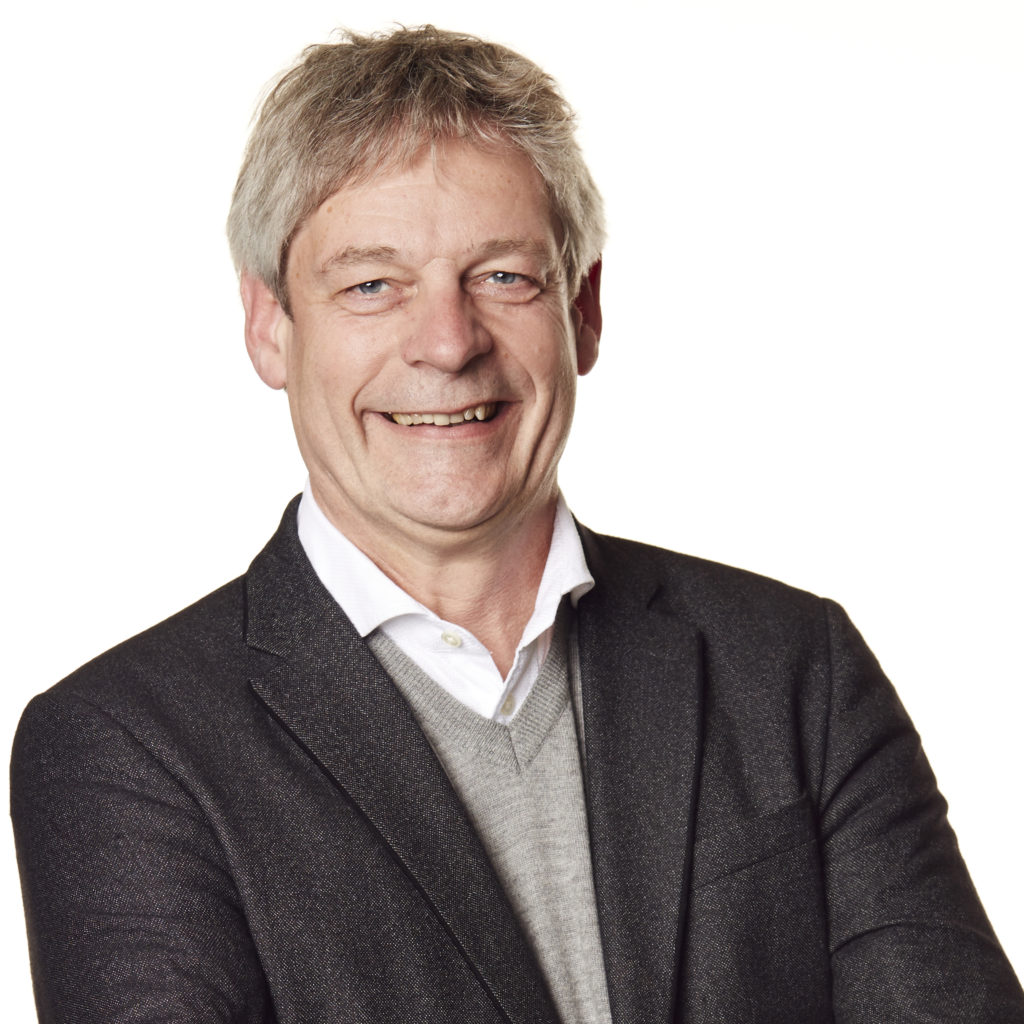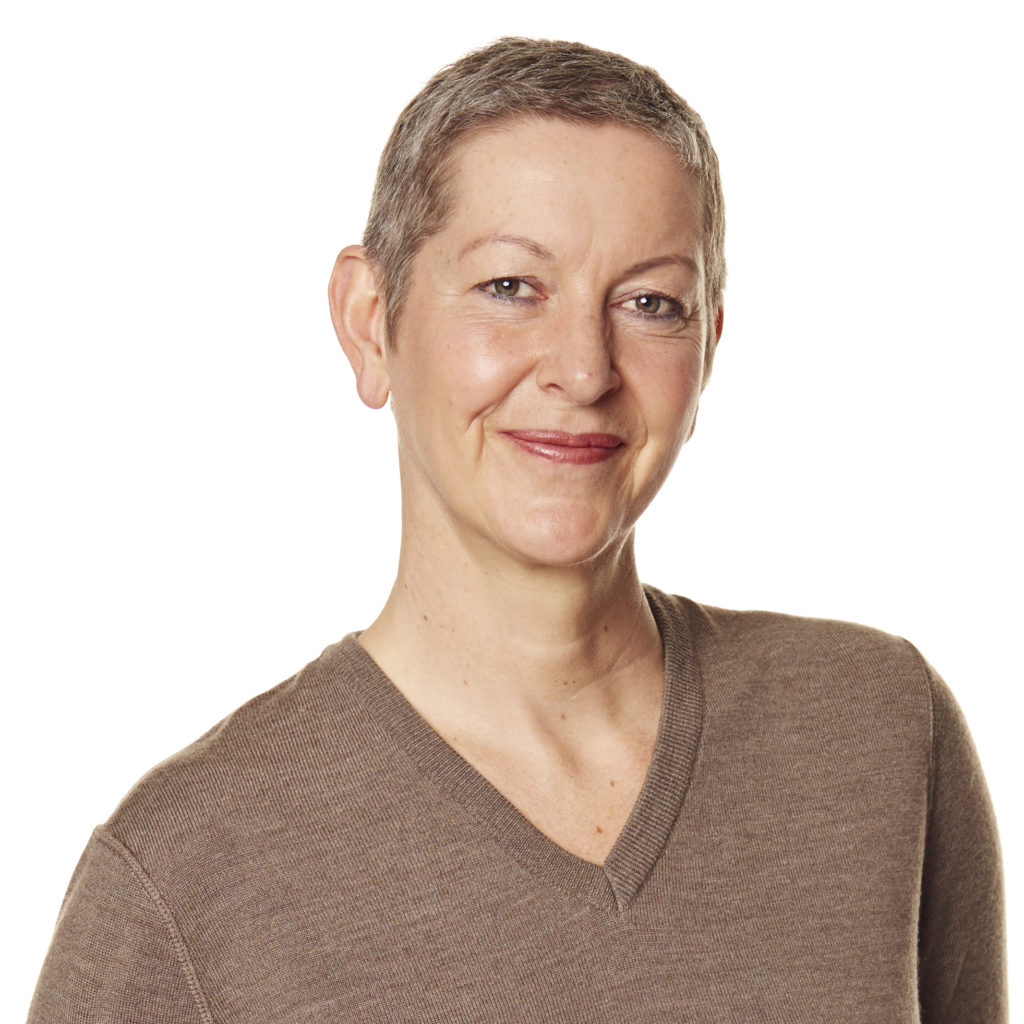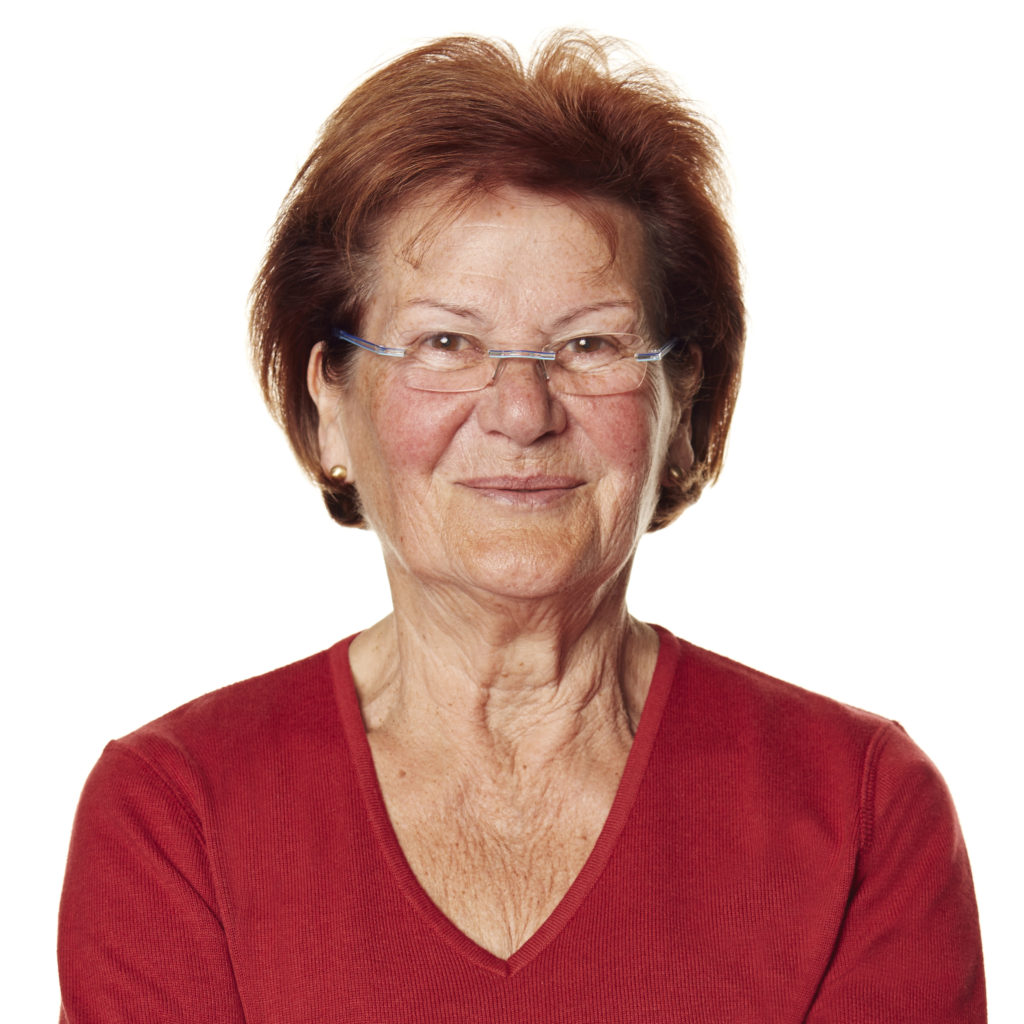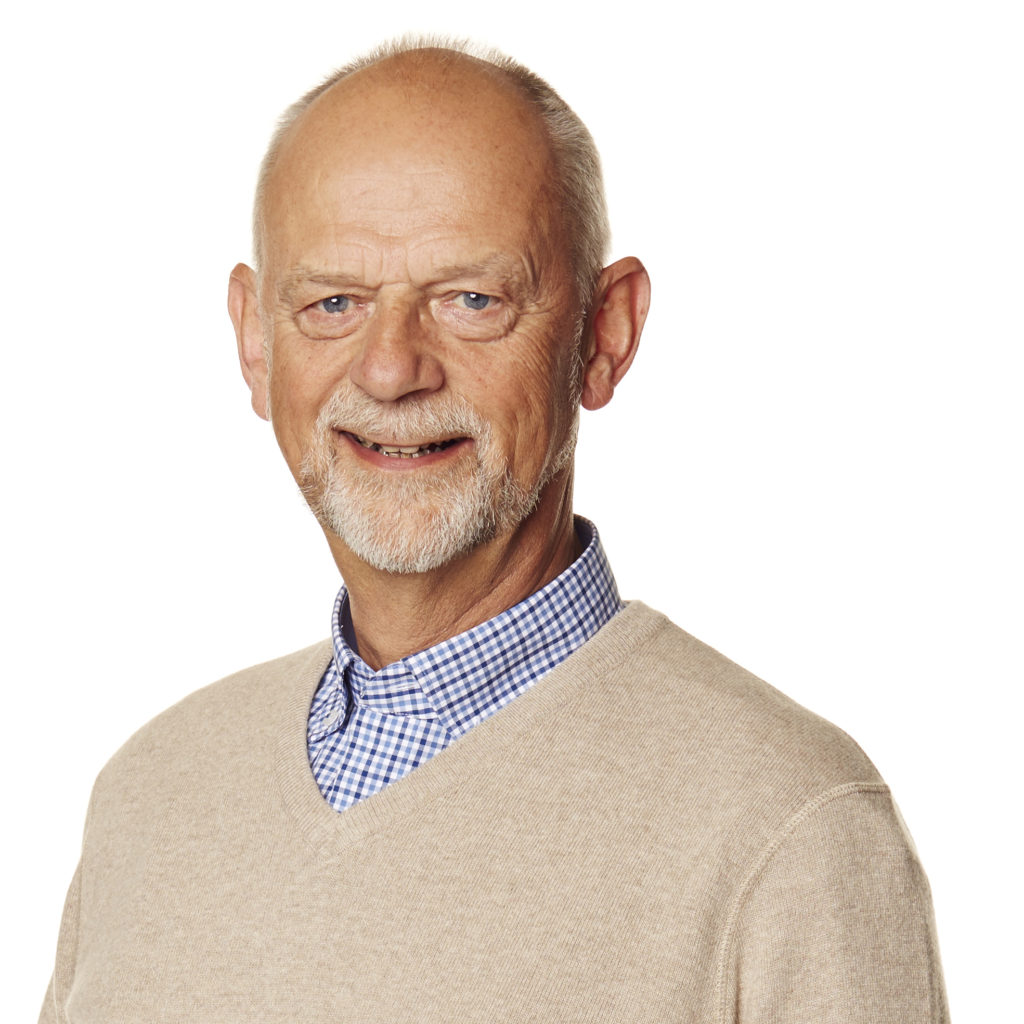 Would you like more diversity? V-necklines in different versions
We offer V-neck pullovers in different variations. They flatter tall and short people, delicate and strong figures. Petite women can go for a small V-neck to underline a slim, long neck. Tall women with fuller figures should avoid a small V-neck. In this cases, it's recommended to wear deeper and wider V-necklines which draw the eye upwards. This way, the bust and tummy automatically appear slimmer and the upper body is placed in a good light. Opting for a bigger V-neckline, the silhouette appears slimmer and broader shoulders look narrower.
You can also adjust the depth of the neckline to the length of a necklace, like a lot of our customers do. In general, a V-neck pullover helps elongate the upper body and balances the silhouette and the body proportions.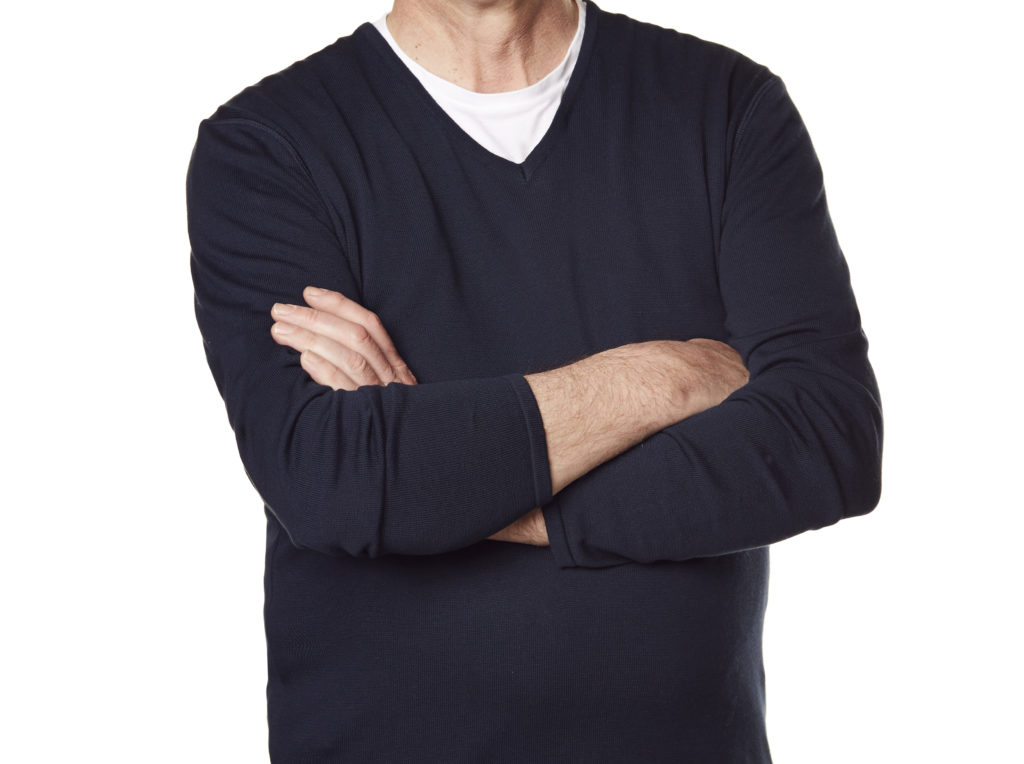 Modern V-neck pullovers also for men
Men also care about their appearance and want to look good and modern. If you decide to wear a V-neck pullover over a dress shirt, always unbutton the top button. You can also customise the size of the V-neck to your needs and thus match the pullover to your dress shirts. A lot of men go for a button-down shirt or a hidden button-down collar shirt. Those work well for men with a slim, long neck. Heavier men should choose a wider, deeper V-neckline that balances proportions. If you prefer a more casual, sporty style, try to wear a T-shirt underneath the pullover or combine it with a scarf. Needless to say, the V-neck is not the only neckline we offer. The crew neck is worth mentioning, as is the boat neck being a more sporty alternative. The roll neck pullover is a popular choice for the winter months. Read more about those necklines and the best ways to combine them on our other pages.
The contrast stripe is a special detail
The contrast stripe as an additional detail of your V-neck pullover highlights the elongating impression of the V-neck even more and adds a personal note. You can choose from a wide range of colours which all go well with each other. Would you like to see colours, yarns and quality of the wool in advance? We are pleased to send you fabric samples.
Fabric Samples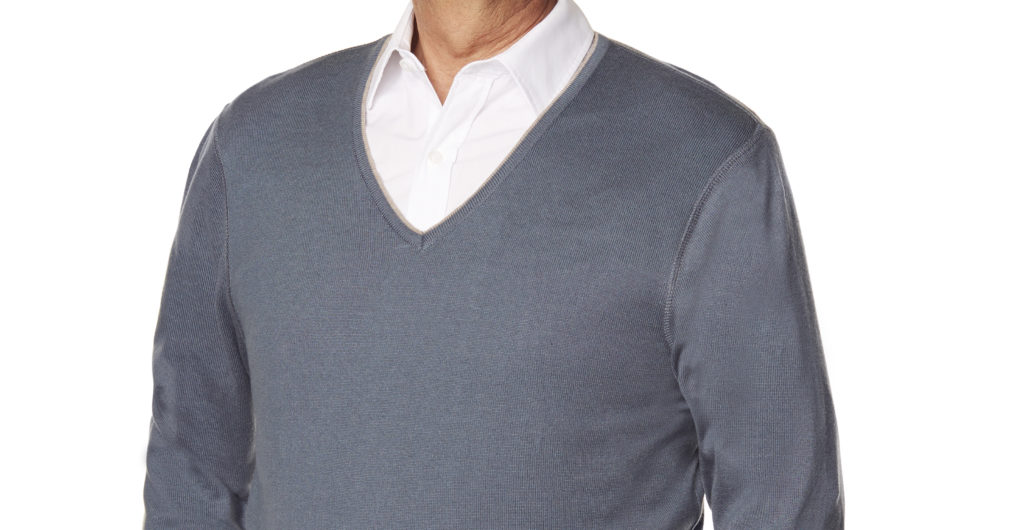 Are you interested?
We work hard to satisfy the needs of our customers and live up to our standards regarding quality and customer service. That's why we only employ experts in the production process of my pulli. To manufacture a high quality product, many different steps are involved which all have to be coordinated. We are dedicated to detail and accuracy to manufacture the pullover you have in mind, a lasting product. If you try out the quality and comfort of my pulli once, you don't want to miss it ever again. Experience the uniqueness of our my pully premium V-neck pullovers yourself!

Click here to be directed to the my pulli configurators