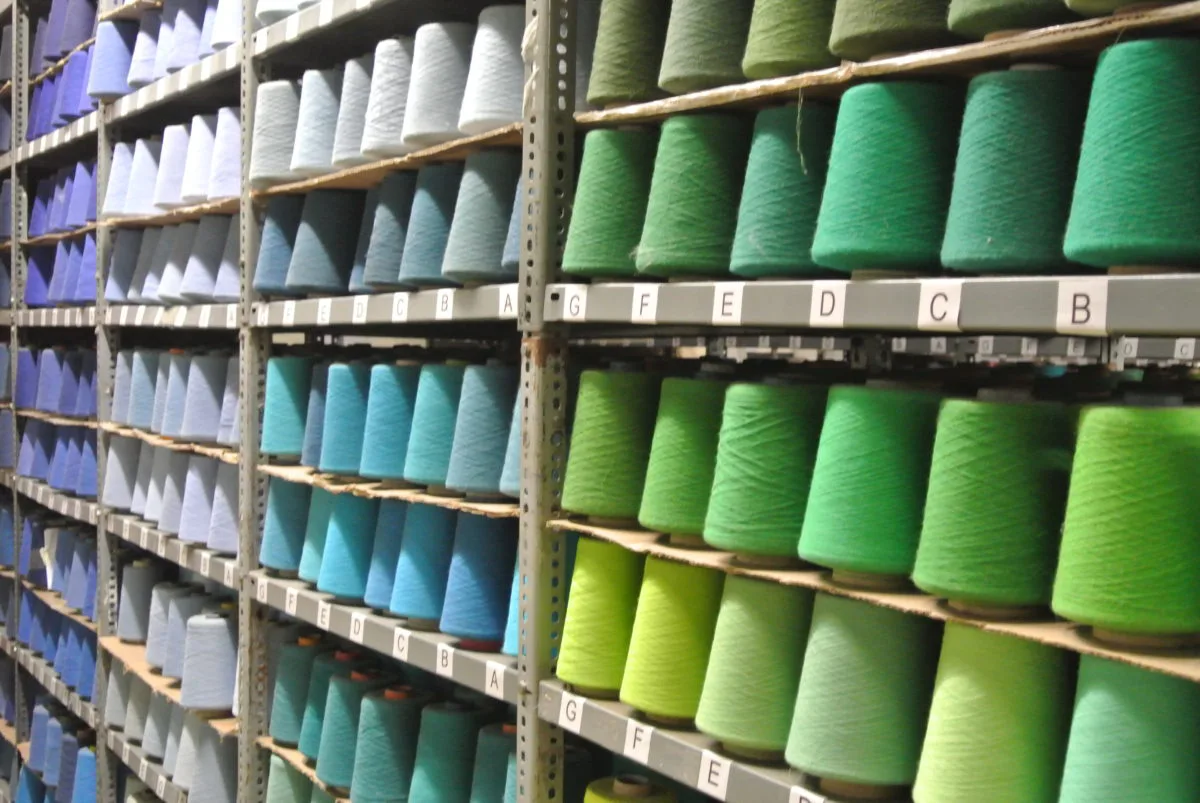 Wool
The tailored my pulli sweaters are available in five premium wool qualities.
Our tailored cashmere sweater
Our cashmere wool is made out of 100% cashmere.

Cashmere sweaters are knitted from the finest and most superior fibre in fashion. They are incredibly comfortable to wear, due to their wonderful softness and cosy warming. They are gentle to the skin and maintain their perfect state for years. Wearing cashmere is a decision for quality and durability. Cashmere goats are bred in many parts of the world. However, the dense and fine coat of the animals only develops in great heights and during winters with freezing temperatures. That's why the best cashmere comes from Mongolia, where we get it from. Traditionally, the fibre is collected by hand combing instead of shearing. One goat produces only 150 to 200 grams of wool per year.
Cashmere is the finest wool and belongs to the precious wools, having very good insulating properties while being extremely lightweight. It will make your my pulli tailored sweater from finest cashmere your favourite in everyday life.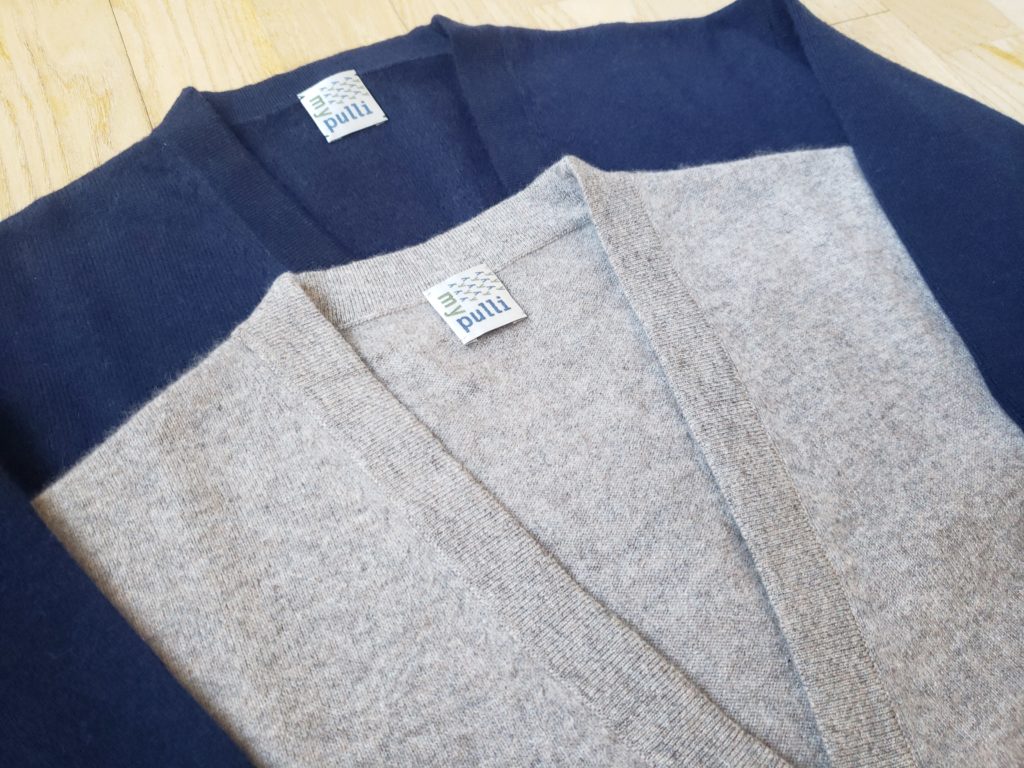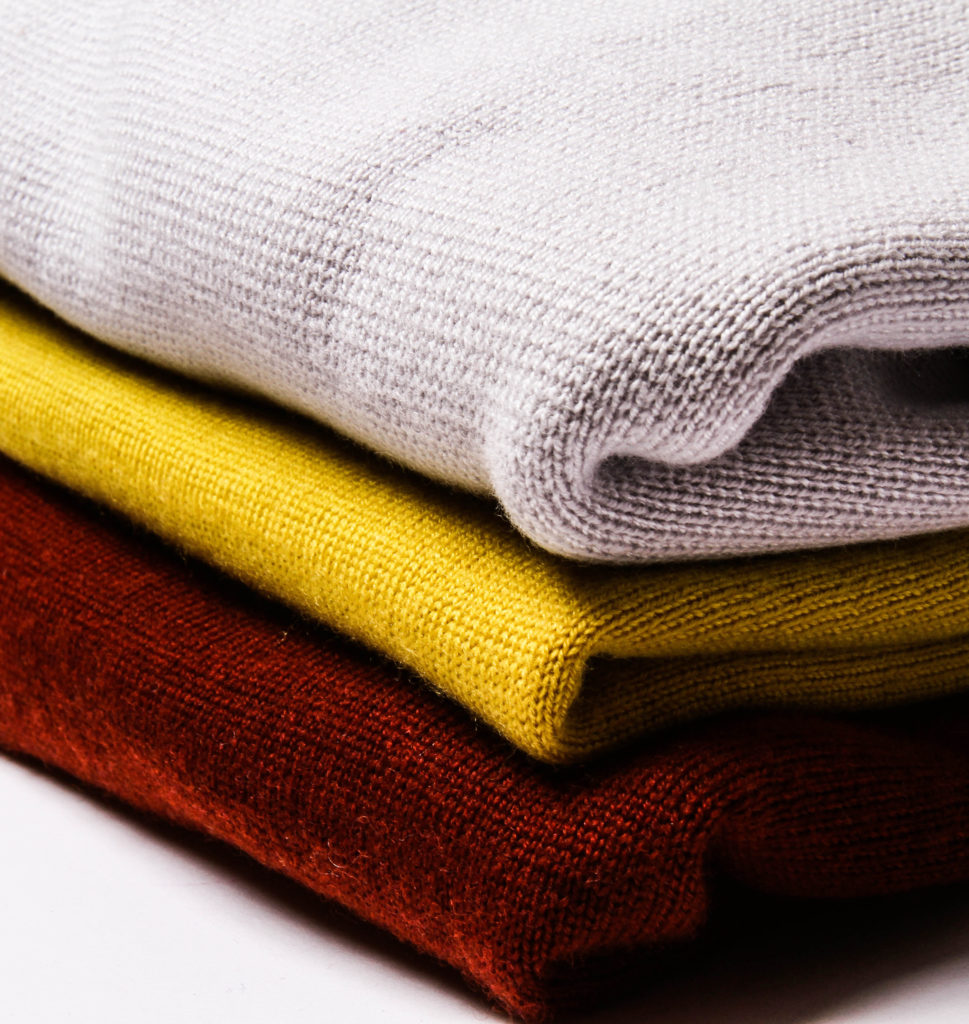 Our customised merino sweaters
Merino wool is a superb wool and because the crinkly hair of merino sheep, it's especially soft and warming. Just to illustrate the heat retention capacity of the material, merino sheep are comfortable in temperatures up to minus 20°C.
Wearing a merino sweater, you also benefit from the natural properties of the wool. It has good isolating qualities and on top of that it is also colourfast and naturally dirt repellent. Thanks to the yarn being of premium quality and the anti-pilling treatment, you will never have to worry about lint.
Of course, it carries the Standard 100 by Oeko-Tex certification.
Merino wool is perfect for the knitting stitch Milano Rib, making a great tailored outdoors sweater.
Our cosy tailored sweaters made from finest merino wool blended with pure cashmere
Wonderfully soft and light as a feather, keeping you warm during cool summer days and throughout the cold season.Our merino-cashmere blend is out of 35% extra fine merino, 20% cashmere, 30% viscose and 15% polyamide.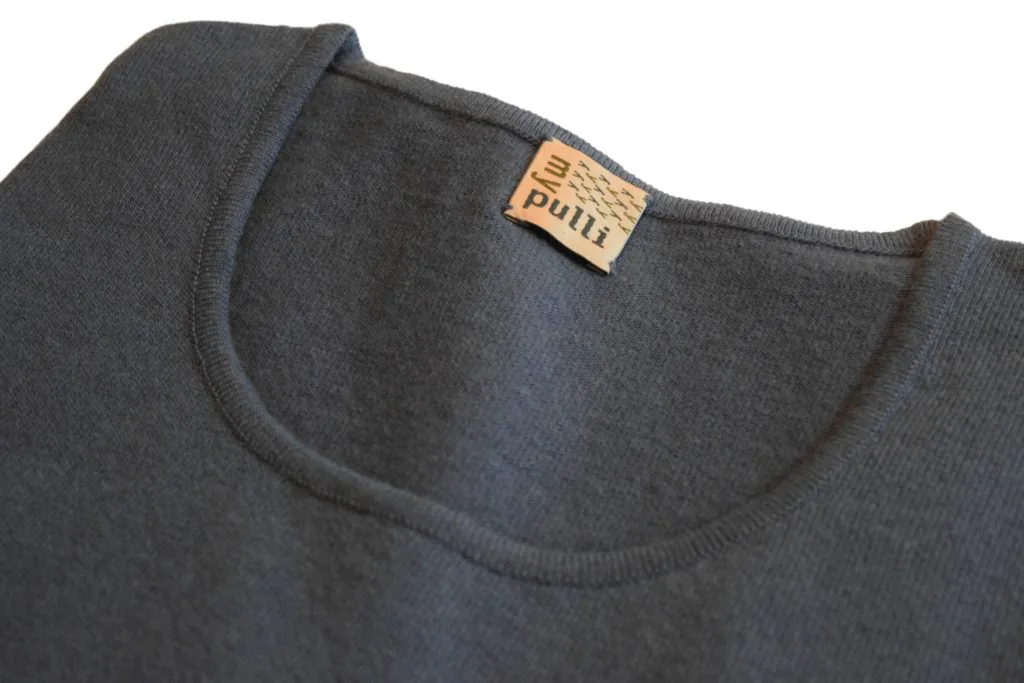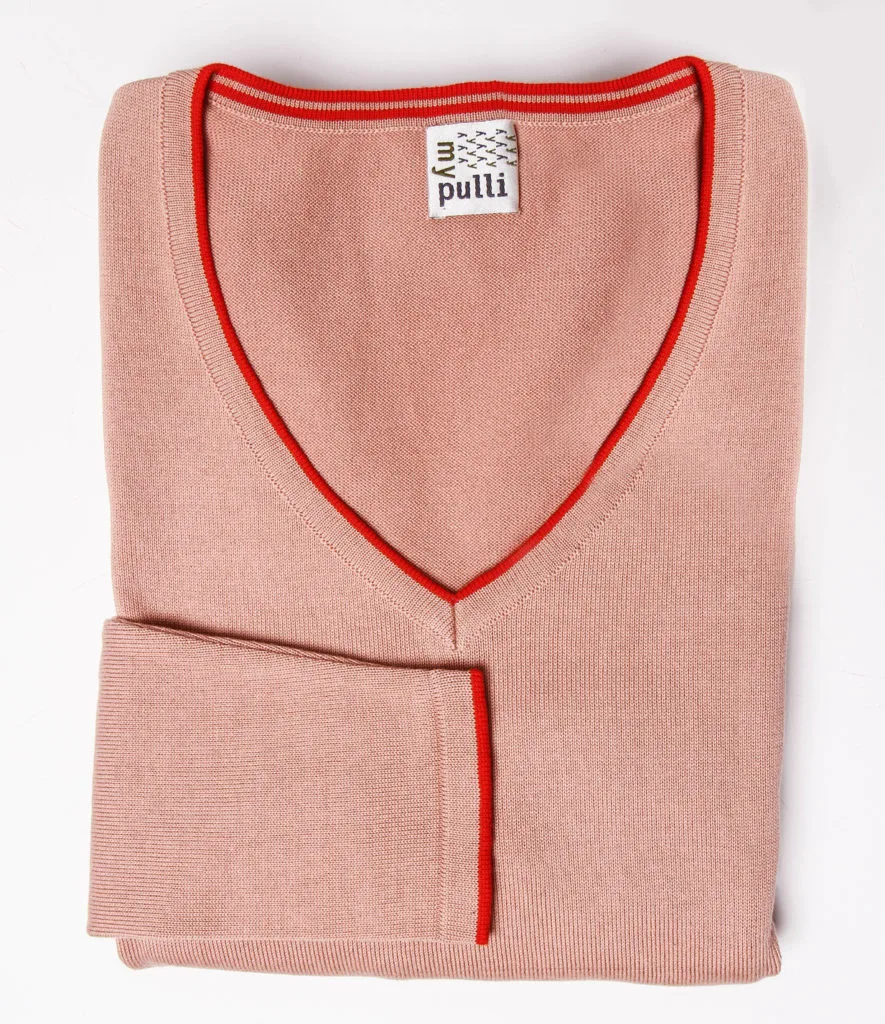 Our customised sweaters in 100% mako cotton
The first class natural material of Egyptian mako cotton is made of long-staple fibres of 34 to 38 mm length. Because of the purity of the fibres and the innovative spinning process, the yarn promises zero pilling. Enjoy wearing one of the most precious cotton fibres on the market. Our my pulli sweaters in mako cotton are super soft, gentle on the skin and breathable. Without using chemicals, just because of the quality of the material and the innovative spinning process, the wool gets a uniquely brilliant colour and does not pill.
This yarn also carries the Standard 100 by Oeko-Tex certification.
Our mako cotton is from 100% cotton.
Care instructions: machine wash at 40°C
fabric sample – 100% mako cotton
Our tailor-made sweater in cotton-acrylic blend
A sweater in this fabric is easy to care for and super comfortable. The acrylic percentage ensures minimised pilling and retains shape and colour of the garment, something particularly important when it comes to darker colours. The cool touch makes a tailored sweater in this fabric the perfect companion for chilly summer days. The yarn is fine and light which also makes it suitable for the double-bed knit Milano Rib, resulting in a more firm and stable product.
The yarns were certified with the Standard 100 by Oeko-Tex and dyed and treated to high quality standards in Germany.
The wool is made of 50% cotton and 50% acrylic.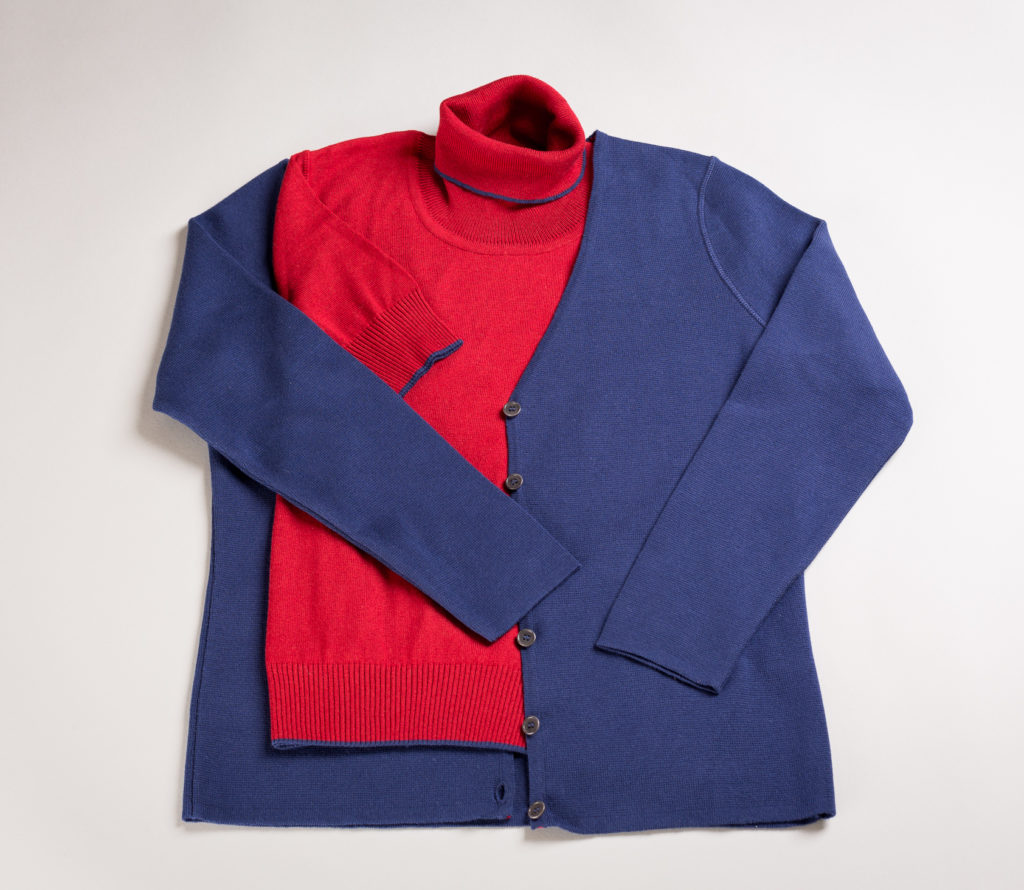 ---
Please note
Changes in material or product range: In some cases, the yarn and knitwear may slightly vary in colour, haptics or structure. These changes are within the manufacturing tolerances of our suppliers and are not in our control. Those changes in material or product range are not considered a defect.
Colour deviations: We have made every effort to display as accurately as possible the colours and features of our products that appear in the shop. However, we cannot guarantee that that the colours are reproduced completely accurately. This is because the colours you see depend on the type of computer you have as well as the settings on it. Deviations of the displayed fabrics from the original tone are due to technical reasons and therefore do not constitute a defect.
---
Order a fabric sample of your choice
The colours displayed in our configurator may differ from the original depending on your computer's monitor. We are happy to send you the original fabric sample of your preferred material for a fee of EUR 30.00.
Our fabric samples are handy squares knitted from the original material. Select your favourite wool and order a sample to get a feel of the material, holding a small part of your new favourite sweater in your hands.
You will get the sample of the selected wool quality as a fan including all the colours available for that wool. This way you can select the base colour and, possibly, a contrast stripe colour looking at the original and getting feel of your future sweater on your skin.
When you made a choice on colour, please return the fabric samples. Within Germany, you will receive the fabric sample fan free of shipping costs and with a self-addressed, stamped envelope. The fee of EUR 30.00 will be refunded to you after returning the samples. Outside of Germany, additional shipping costs apply.